Your comfort is our priority
Baby Loop is a local brand dedicated to meeting the needs of mothers and children. In July 2015, we started this business with the desire to provide comfort for mothers and children. Therefore, we continuously develop our products both in terms of quality and service in order to satisfy you.

After Sales Service
A good product is not a good product without a good after sales service, we guarantee our products with a special terms to provide security in our customer's heart.

Innovative Design
Through brainstorming with our team, market research and implementing our owner's vision, we set a clear process of designing a product to match our customer's needs.

Secured Payments
Our website and Payment gateway are secured. We understand, security is important for our beloved customers.

Made in Indonesia
Last but not least, we are 100% Indonesian brand. We want to prove that Indonesia can produce products with great qualities and affordable prices.

Experienced Workers
All our workers has been on the field for years and still getting trained periodically because we want to ensure you get a neat and high quality product.

Fast Delivery
We choose trusted logistic services with good reputation for both national and international shipping.

Certified Materials
Good fabrics will never fail to give comfort, we use fabric with qualified materials to ensure your satisfaction.

Fast Production
We maximize our production capacity and production planning to ensure both our ready stock and customized orders meet their deadlines.

Sustainable Product
We build sustainable products through the use of environmentally-conscious design principles and practices, covering development and manufacture, through to end-of-life treatment.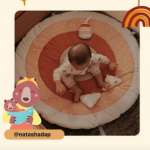 Featuring my current fav baby stuff: milky rainbow playmat and matching rattle toys from @baby-loop, in addition, it's the perfect size for travelling because of its size and how nice it looks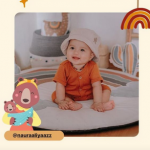 Hai Onty Uncle, ini salah satu spot favorit aku di rumah, Playmat rainbow dari @baby.loop. Aku suka banget main sama Mommy disini, motifnya lucu and matching sama baju aku. Bahannya juga lembut dan adem!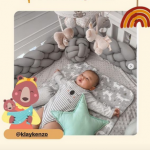 Halo Onty Uncle, tempat tidur itu tempat favorit aku! Setiap hari aku tidur, dan bermain bareng Mommy disini. Tempat tidur aku ini Bedding Set dari @baby-loop. Aku suka banget warnanya, selain itu empuk dan juga gak bikin gerah